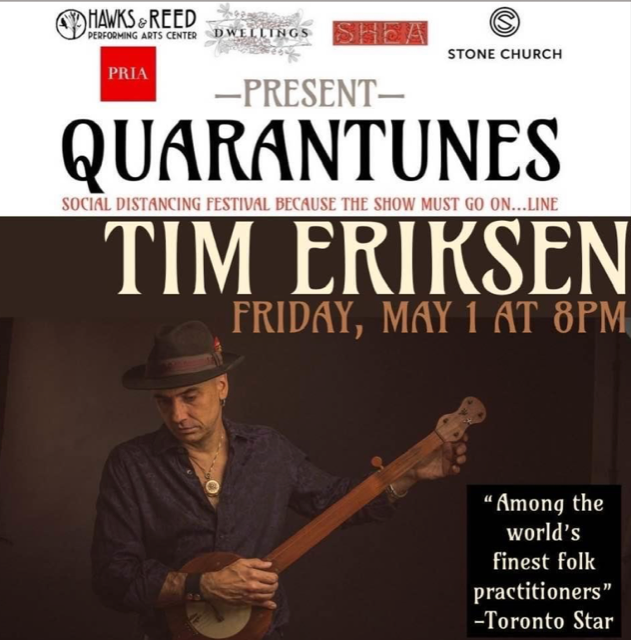 Shea Presents Presents: Tim Eriksen for Quarantunes 
In the wake of Covid-19 show cancellations, your favorite venues and arts hubs in the 413 have come together to create an online concert series because now the show must go on…line. 
** Please consider supporting the artists by donating a tip on Venmo to program coordinator @emmaayres or PayPal to sheatheaterartscenter@gmail.com. Funds will be dispersed to performer with a minute portion of proceeds going to the Shea Theater Arts Center.