New Hampshire Gazette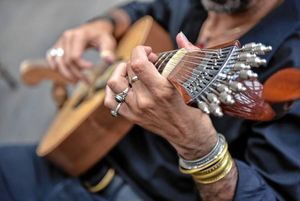 Whether teaching shape-note singing, exploring folk music traditions from Appalachia, the Balkans and India, or blending punk and folk music sounds on his guitar, fiddle and banjo, Tim Eriksen has carved out a unique niche for himself as a musician, composer and ethnomusicologist.   
Eriksen, of Amherst, has contributed music to the 2003 film "Cold Mountain" as well as theatrical productions and orchestral settings. Most recently he composed and performed the music for Milan Dragicevich's play "Refugee," which after debuting in the Valley a few years go will be staged at a theater festival in Serbia in October. 
read complete article here